A Reservoir Man by L J Ambrosio Book Tour, Guest Tour & Giveaway! {Ends Oct 3}
"What I particularly found novel about this work was that it had a unique approach and perspective to it. This is a hard thing to find." — Jeyran Main, Critic, Review Tales
Book Details:
A Reservoir Man by L.J. Ambrosio
Category: Adult Fiction (18+), 340 pages
Genre: Fictionalized Memoir
Publisher: Self-Published, Amazon
​Publication Date: May 25, 2022.
Tour dates: Sep 6 to Sep 26
Content Rating: PG-13 +M: There is a few explicit sex scenes, some mentions of sexual abuse, some bad language
Book Description:
Everywhere Michael turns he sees a Reservoir Man. Michael's endless trials of survival include sexual assault, The Vietnam War, an arrest in Spain, Hollywood scandal, the AIDS outbreak, 9/11 and beyond.
​If only Michael could find the one thing he values most, freedom. Michael's coming-of-age is tarnished by many but the courage to live his truth may just keep Michael one step ahead…or will he succumb to the embraces of a Reservoir Man?
Buy the Book:
add to goodreads
Guest Post By L.J. Ambrosio, Author of "A Reservoir Man"
Title: "Truth and Freedom in A Reservoir Man"
Michael's truth in "A Reservoir Man" is not about the academic truth but a personal spiritual reality. His journey from childhood to the end of the novel has him slowly uncovering who he is while avoiding the corruption of the Reservoir Man. Michael does not view the Reservoir Man as the instrument of corruption but as the carrier of the corruption virus. As he peels away all the restrictions in his life, he comes closer to his own personal and spiritual freedom. Not knowing why these Reservoir Men attempt to take advantage of him, Michael searches for what it is inside of himself that attracts these people towards him. In order to not distract from his quest, Michael does not fight these Reservoir Men, but takes the lesson and moves on in his growth. In the novel, there are few Reservoir Men who truly stump him, delay his growth, and take advantage of him. One of the two most dangerous Reservoir Men in the novel is the Dean of his Graduate school, the other is his business partner. After unlocking the chains that are binding his freedom, Michael can clearly see the world around him. He can clearly see the pain and agony of the Reservoir Men, and the importance of his escape from them. Michael's greatest image is that of the river and never seeing the same part of the river that is passing him ever again. In the same way the river flows, Michael's journey always moves forward towards his inevitable truth and freedom. He never repeats a part of the journey or looks back.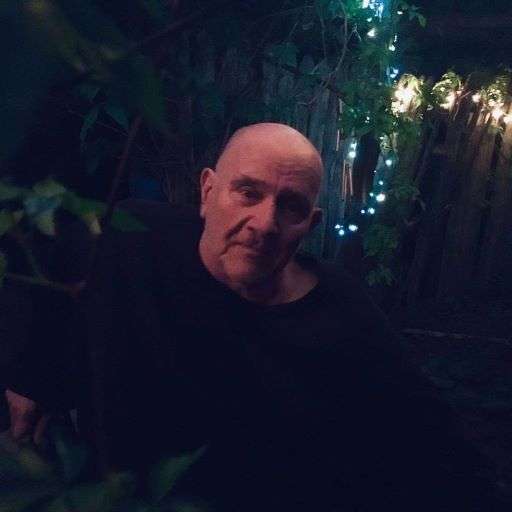 Meet the Author:
Louis J. Ambrosio ran one of the most nurturing bi-coastal talent agencies in Los Angeles and New York. He started his career as a theatrical producer, running two major regional theaters for eight seasons. Ambrosio also distinguished himself as an award-winning film producer and novelist over the course of his impressive career.
connect with the author: facebook ~ instagram ~ bookbub ~ goodreads
Giveaway Details:
Enter to win signed hardback (one winner), or paperback (one winner), or ebook copy (five winners) of A RESERVOIR MAN (ends Oct 3)