Campbell Sisters by Eileen Joyce Donovan Book Tour & Top Ten!
Book Details:
 The Campbell Sisters by Eileen Joyce Donovan
Publisher: DX Varos Publishing (March 7, 2023)
Category: Literary Fiction, British and Irish Literary Fiction, Historical Fiction
Tour Dates March 13-April 11, 2023
ISBN: 978-1955065702
Available in Print and ebook, 396 pages
Book Description:
Helen Campbell is the eldest and most practical of three sisters, daughters of hard-working Irish emigrants living in New York City in the 1950s. She does what she can to keep the wild-child middle sister, Carolyn, in line and support the youngest, Peggy, as she pursues her dreams of becoming a doctor. Then Helen meets Charlie.
While it's love at first sight for those two, Carolyn's antics threatens to derail all the sisters' future happiness. However, through thick and thin, the three sisters strive to prevail, though not necessarily in the ways they thought they wanted.
Buy Campbell Sisters by Eileen Joyce Donovan: Amazon ~ Barnes&Noble ~ DX Varos Publishing ~ Bookshop.org ~
IndieBound

Review By LAWonder10:
The Campbell Sisters is a book set in a period of time when the world is recovering from war trauma but the "hippie" revolution was still in the future. It is a time when women were slowly being accepted in more professional roles. People still had a higher moral standard of living and parents still had much respect given to them. It is a wonderful period in time. 
This is about three sisters whose parents immigrated from Ireland after a horrible uprising between the "Brits" and the Irish. The parents raised their daughters under a strict Irish Catholic lifestyle. However, they also raised them to be independent and t pursue their dreams, no matter how unconventional. When the three girls were adults, living at home, they each strived to follow their dreams. The parent's standards were tested to their limits as the girls' dreams were far different than their parents expected 
This is a well-written story for each of the three sisters' paths. It is a drama that "flows" steadily throughout the book, captivating the reader's interest throughout the story until the very last page.
It is about self-discovery, romance, family, and a time that will, hopefully, not be forgotten. It is a period of the U.S. and other countries' rebirth. 
The Title is well chosen, but the book Cover was not as well chosen, in my opinion. It would most likely not attract "the Browser's" eye.
I offer a Four and Half Stars rating.
This book was gifted me with no pressure to post a positive review. This is my honest review.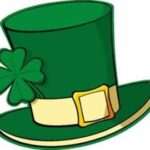 "10 Things You Didn't Know About Eileen Joyce Donovan."
1. After I graduated from college, I traveled across and around the US on a Harley Hog for three months. I met some amazing people and saw places I never thought I'd see. It was an enlightening experience to have before settling down into the real world of earning a living.
2. When I returned from my travels, I spent three years working with emotionally disturbed teenagers in New York City. I loved every minute of it, even though I did get injured a few times (thankfully my sister was a nurse and could get me the medical attention I needed).
3. My teaching experience spanned all levels from elementary, to middle, to high schools across the country. I've also taught writing classes in four different colleges in three different states.
4. While living in Arizona, I taught English on the Navajo Reservation in Arizona for a few years.
5. SUNY Albany, New York almost didn't accept me into the Master's program in English because of my age and how long I had been away from life as a student.
6. Seems I'm a bit of a nomad since I've lived in six different states and relocated twenty-three times. During an interview, a future employer asked if I was in the military. When I said no, she seemed shocked.
7. One of the more unusual occupations I've had is as an owner, along with my late husband, of two pubs. One in the financial district of New York City and one in the Adirondack Mountains in upstate New York. (Although those weren't as unusual as working overnights unloading trucks at Walmart.)
8. My fiction writing career didn't start until I was in my 50s. And now, The Campbell Sisters will be my third historical novel. And I'm working on a new genre, a contemporary romance!
9. I started out rewriting Victorian fairy tales that are much too esoteric for today's child audience, but thankfully a critique partner told me my voice was "too adult" for kid lit, so I abandoned that genre.
10. Over many years, I was engaged and disengaged five times and then happily married only once.
So, that's a little about me. If you'd like to learn more, stop by my website at https://www.ejdonovan.com and sign up for my newsletter, get a free copy of my novella, The Crossing, and about once a month, I'll drop you a line and fill you in on my latest escapades.st laborum.
Meet the Author:
Eileen Joyce Donovan has been writing her entire life, in one way or another, whether it was imaginative stories for friends or advertising copy for clients. At the persistent urging of her husband, she finally agreed to seriously edit and revise one of her stories and take the plunge. Years later, her persistence paid off and both her debut historical fiction, Promises, and her second novel, A Lady Newspaperman's Dilemma, won prestigious awards. Her short stories have appeared in several anthologies, and her essays have been included in various Chicken Soup for the Soul editions.
She lives in Manhattan, New York and is a member of Authors Guild, Women's National Book Association, Women Fiction Writers Association, and The Historical Novel Society.
Twitter: https://twitter.com/etdonovan1
Facebook: https://www.facebook.com/eileen.donovan.923