Grady Whill and the Templeton Codex by Carole P. Roman Book Tour, Guest Post & Giveaway! {Ends 12/5/22}
"If I were to give a book to every young adult in this world, I would give them Grady Whill and the Templeton Codex by Carole P. Roman without blinking. I absolutely loved every moment of this uplifting and fascinating story. It's filled with valuable life lessons, adventure, peril, and highly relatable and lovable characters." Reviewed by Emma Megan for Readers' Favorite
Book Details:
Grady Whill and the Templeton Codex by Carole P. Roman
Category: Young-Adult Fiction (18 +), 286 pages
Genre: Action-Adventure/Fantasy
Publisher: Chelshire
Release date: July 30 2022
Tour dates: Nov 7 to Dec 2, 2022
Content Rating: PG. The author thinks the book is G-rated. A reviewer said it had some curses. Some may consider "Holy crap" is a curse.

Book Description:
Templeton Academy- the superhero high school is finally open! The prestigious institution is recruiting the best of the best to enroll in its student body. The school is as mysterious as it is exclusive.
Grady Whill thinks there is nothing special about him to make the grade. However, his best friend, Aarush Patel has been selected and thinks Grady has the right stuff. Even school bully Elwood Bledsoe is attending.
​If Grady is fortunate enough to be picked, his guardian has forbidden him to attend. Will a family secret prevent Grady from becoming the superhero he was destined to be?
Add to Goodreads ~
Buy the Book: Audible ~ Amazon ~ B&N ~ BookBub ~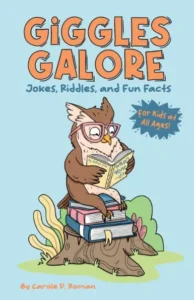 The idea of a superhero book came from one of my sons. He is an author and was thinking about penning a book similar to what he loves, Marvel comics. My younger son suggested he make the characters younger and create a superhero high school. They soon lost interest.
What can I say, cryptozoology called and they moved on. I mulled the idea over. It was not in my comfort zone. I had never written a full-length novel. I asked if they minded if I took the characters and Grady Whill was born.  I loved Grady from the very first chapter. He reminded me of my brothers, my sons, and myself at the vulnerable age of 14, when it feels that nothing is going right in your life. I wrote the book in the first person, which was a first for me. I've never done that, and something changed when I wrote that book. I saw the world through Grady's eyes. His hurts became mine. His anxiety, kindness, and even that dart of jealousy when he learns Aarush had made the school, reflected what I have experienced in my life over the years.
Meet the Author:
Carole P. Roman is the award-winning author of over fifty children's books. Whether it's pirates, princesses, spies, or discovering the world around us, her books have enchanted educators, parents, and her diverse audience of children of all ages.
Her best-selling book, The Big Book of Silly Jokes for Kids: 800+ Jokes! has reached number one on Amazon in March of 2020 and has remained in the top 200 books since then.
She published Mindfulness for Kids with J. Robin Albertson-Wren.
Carole has co-authored two self-help books. Navigating Indieworld: A Beginners Guide to Self-Publishing and Marketing with Julie A. Gerber, and Marketing Indieworld with both Julie A. Gerber and Angela Hausman.
Roman is the CEO of a global transportation company, as well as a practicing medium.
She also writes adult fiction under the name Brit Lunden and has created an anthology of the mythical town of Bulwark, Georgia with a group of indie authors.
Writing is her passion and one of her favorite pastimes. Roman reinvents herself frequently, and her family calls her the 'mother of reinvention.' She resides on Long Island, near her children and grandchildren.
Connect with the author: website ~ twitter ~ facebook ~ bookbub ~ goodreads
Giveaway Details:
Grand Prize: $100 Amazon Gift Card or a signed copy of GRADY WHILL AND THE TEMPLETON CODEX (10 winners / USA only) (ends Dec 5)
To Enter the Giveaway click on the Rafflecopter link below: