The Mystery Stone by Victoria Marswell Book Tour, Guest Post & Giveaway! {Ends 11/17/22}
Supernatural stones. Ancient rituals. Mysterious ruins. Nothing unusual for the Hillestad siblings. Until…
Book Details:
The Mystery Stone
by Victoria Marswell
Publication date: February 8th 2022
Genres: Adult, Romance, Suspense
Book Description:
Jeanette Hillestad receives news of her brother's disappearance during his recent archaeological expedition and must travel to Kinsale, Ireland. She enlists the help of a local Irishman, Conlin Murphy, who's adamant about staying out of her rescue mission for the safety of his teenage daughter.
But when relic hunters attack Jeanette, and Conlin discovers a map, they team up to search for her brother. The clues lead them on an international, life-threatening chase from Ireland to Old Quebec, and Montreal to New Hampshire.
While on the run, Jeanette and Conlin's bond deepens with their undeniable attraction, which complicates matters.
Now, they need a greater force to survive the dangerous people willing to kill for the Mystery Stone. The consequences of her brother's actions challenge their beliefs and may cost Jeanette to sacrifice everything.
Add to Goodreads ~  Purchase: Amazon ~ 
The Footsteps I Follow:
Authors I Admire
John Steinbeck is an author I've admired since the age of twelve. One of my favorite things about his writing style was the setting description. Steinbeck's use of imagery places readers in Central California, and his utilization of human senses gives readers a chance to experience the surroundings. During my teens and early twenties, I practiced writing descriptive settings like Steinbeck.
Although I'm not a literary writer, I learned so much from Steinbeck's writing style. One of the greatest compliments I've had, as a published author, is readers commenting that they feel as if they have traveled after reading one of my books.
I always feel a sense of pride when I read reviews about how much they enjoyed
reading the setting descriptions in my stories. I'm definitely no Steinbeck, yet I'm grateful for the influence he had on my writing style.
When I finally began studying the craft of writing, I read books by James Scott Bell and learned a lot about dialogue, story structure, and outlining stories.
Studying other writers and practicing their techniques is an important part of developing my writing style.
Joanna Penn is another author I've read to learn about making a writing career. I have subscribed to her newsletter and podcast to gain as much information as I can about the business aspects of being a writer. She offers resources and tools for writers to help with the writing and publishing process. There're tons of useful tips on her website for indie authors.
Since I joined the writing community in 2016, I've also discovered many indie authors and admire their accomplishments. It's a joy and an honor to get a chance to read some wonderful stories! If you're looking to discover new authors, be sure to check out the hashtag indie author and writing community on Twitter..
Meet the Author:
Victoria Marswell is a romance suspense author. She started writing poetry and short stories in her early teens. Victoria majored in biblical studies at Hope International University and incorporates inspirational Christian themes into her writings. She's a world traveler and sets her stories in the locations she visits. At 17, she traveled to Germany and Austria where she was inspired to write her debut novel, The Counterfeiter's Daughter. Victoria continues to travel the world, creating and writing romantic and thrilling adventures. She lived in Orange County, CA. for 38 years and currently resides in Portsmouth, NH.
Author links: Website ~ Goodreads ~ Facebook ~ Twitter ~ Instagram ~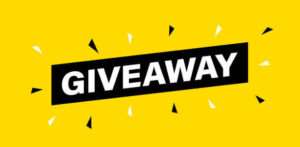 Giveaway Details:
Tour-wide giveaway (INT)
Ebook copy of The Mystery Stone
This grand prize giveaway – ends Nov 17th: